YOUR BEST IS THE ONLY MEASURE CAMPAIGN
Created a campaign that focuses on success and how we all define it differently. At Wells Fargo, your best is the only measure.
Lead Art Director
INTERACTIVE DIGITAL INSTALLATION
An interactive digital installation will be featured at local Night Markets where users can log in to experience the Control Tower features.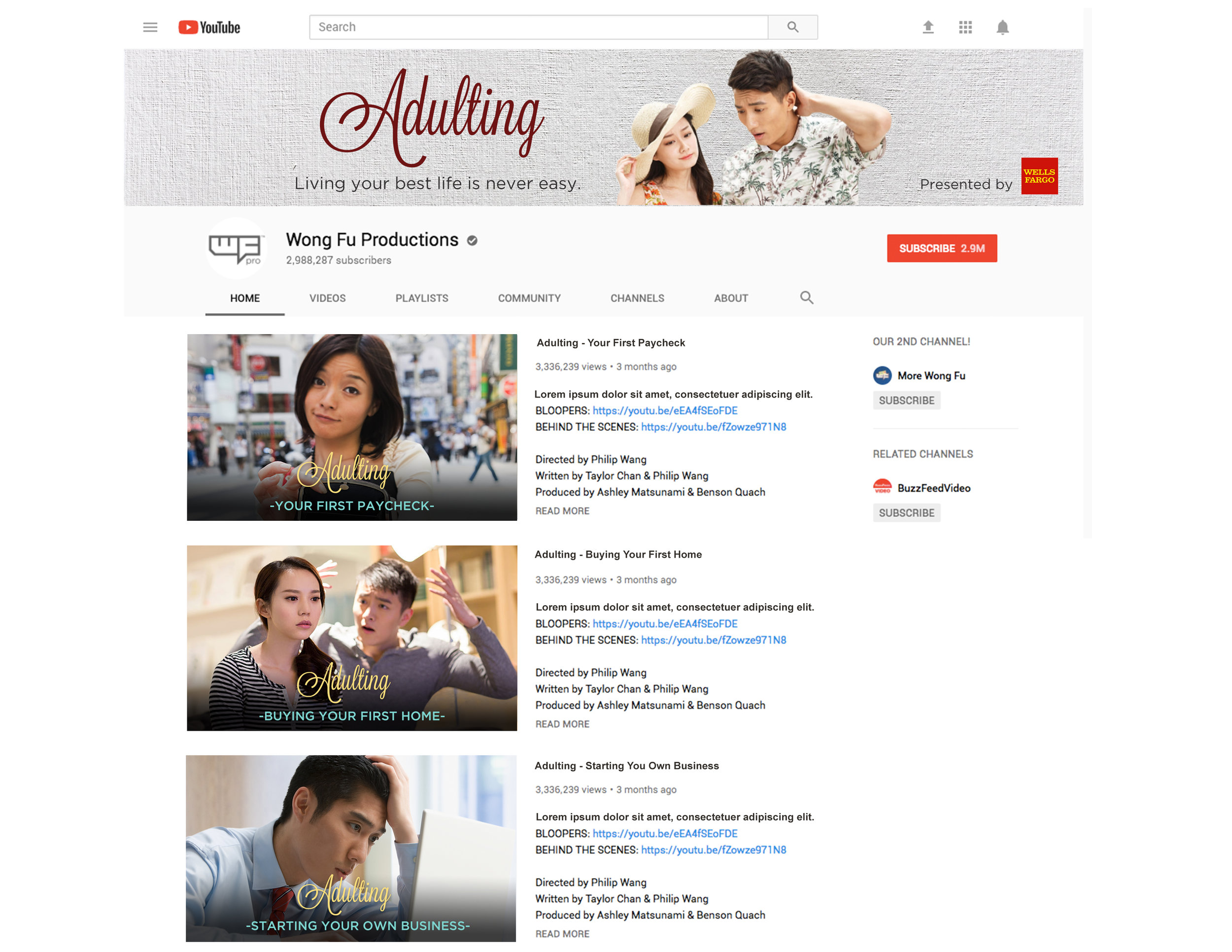 WEB SERIES WITH WONG FU PRODUCTIONS
These funny, relevant and informative videos would focus on the big moments in Millennials' lives that force them to grow up fast and show- case how Wells Fargo is always there to help.
GROWING WHAT'S POSSIBLE
The most important growth isn't just about bottom lines or account balances. It's about helping you accomplish so much more than you ever imagined. Growing what's possible. That's what Wells Fargo does best.
Lead Art Director
Digital Publication
As part of "Growing What's Possible" campaign, One Year From Now digital magazine will target Millennials who are thinking about taking the leap and prepare them to start their own business one year from now.