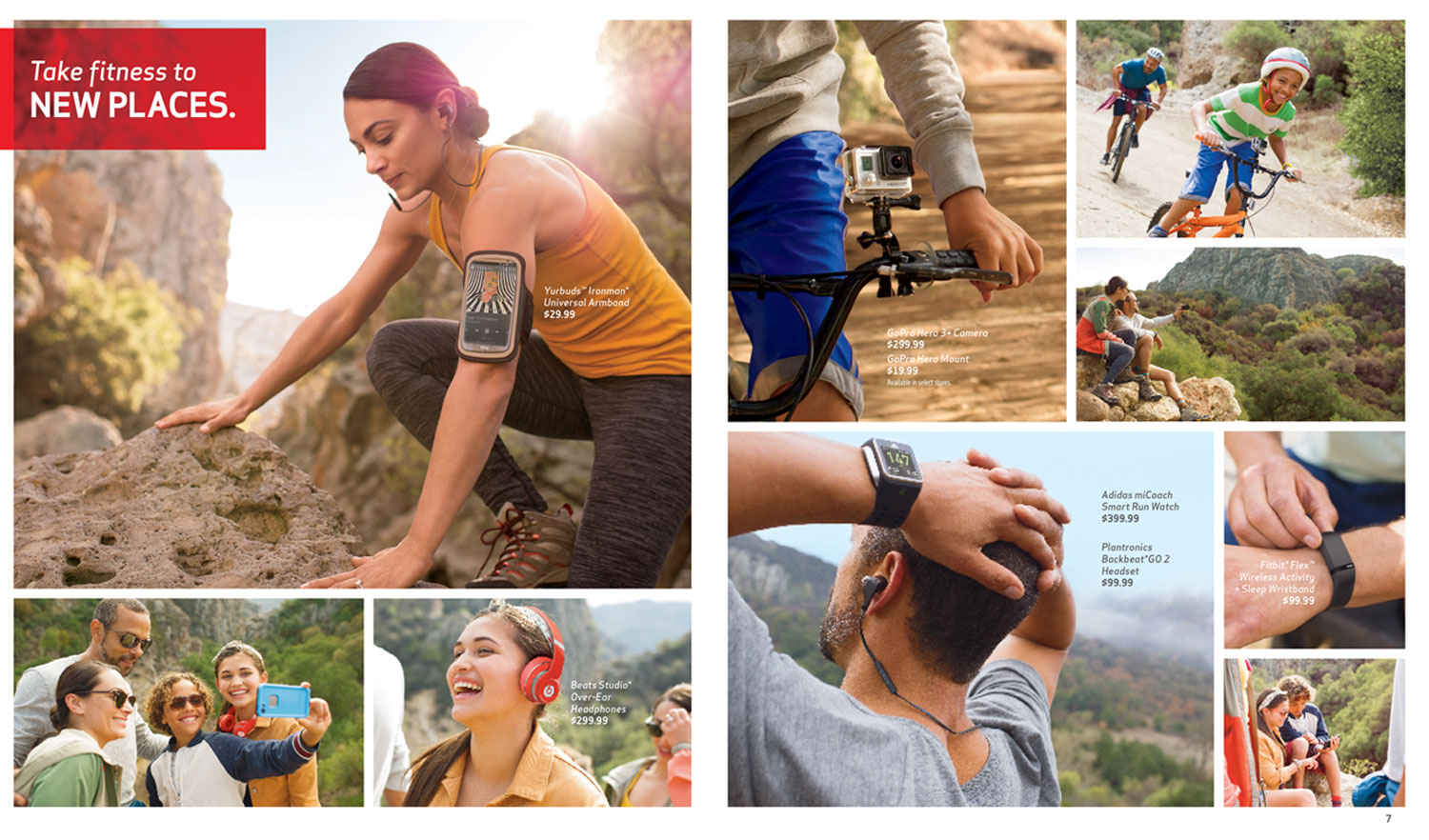 VERIZON SUMMER FAMILY VACATION CATALOG
Through strategic storytelling, the quarterly catalog demonstrates Verizon as an innovative leader that underscored family values and compels consumers to learn how Verizon's products/services can improve family communication. 22 millions copies were circulated across the country each quarter.
Lead Art Director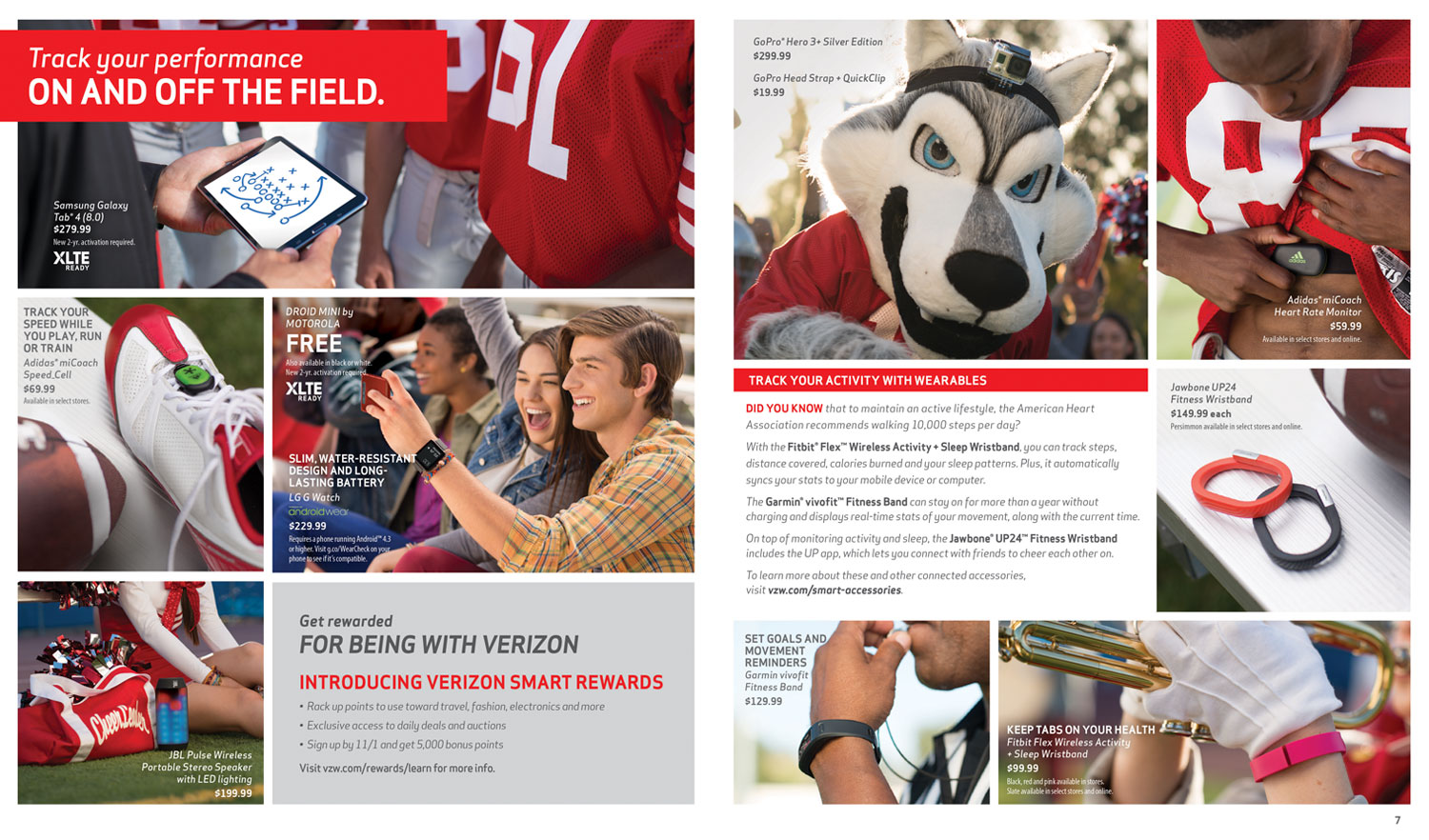 BACK TO SCHOOL/HOMECOMING CATALOG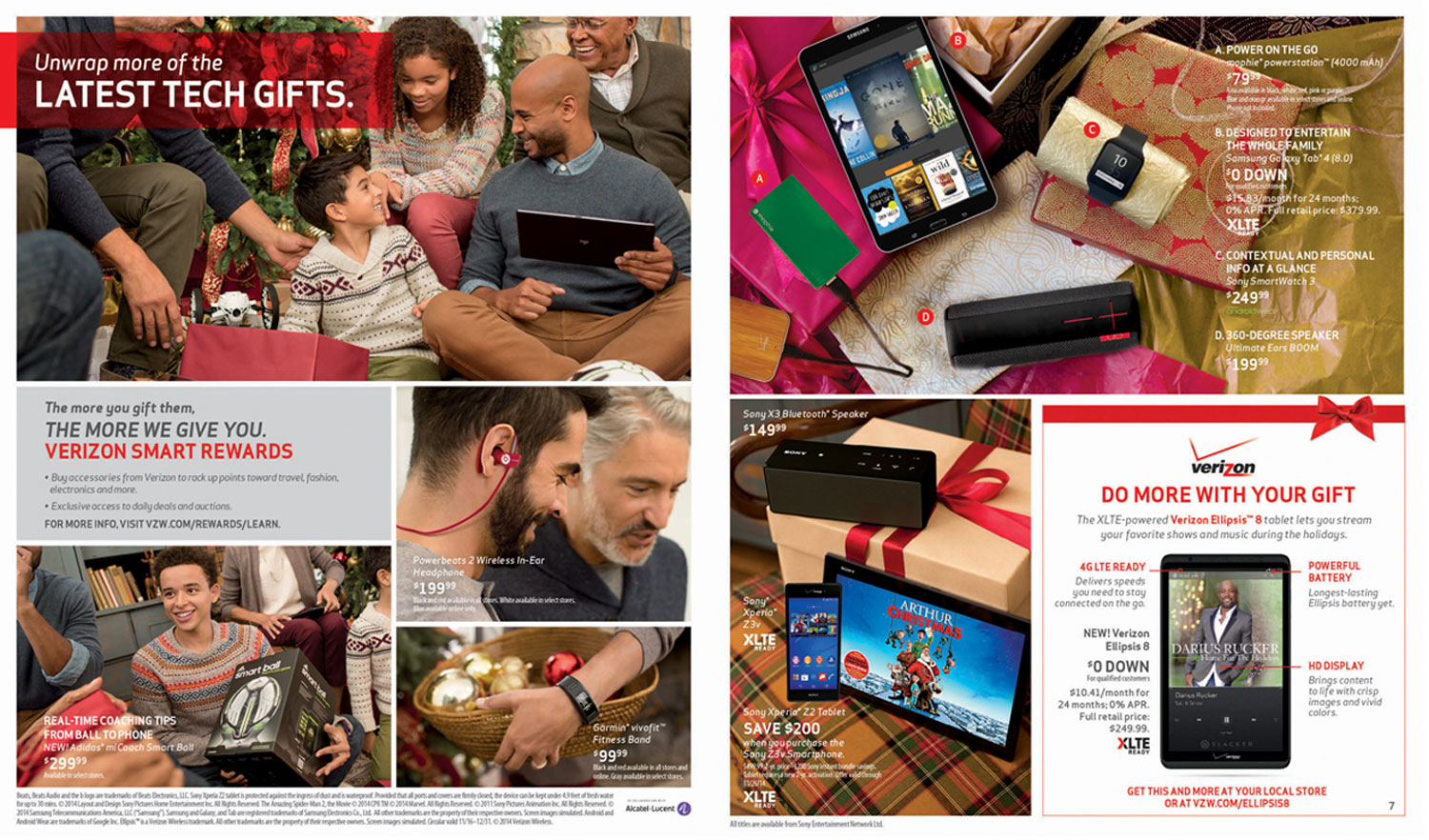 WINTER HOLIDAY CELEBRATION CATALOG
VERIZON CONNECT LIFE PINTEREST
Each board is dedicated to a story from the catalog and the images are carefully curated to be aspirational yet relatable to consumers.
SOCIAL MEDIA INTEGRATION
The images from the catalog photo shoot were used across Verizon's social media channels to reinforce messaging and integrate print and digital campaigns.

VERIZON CONNECTED LIFE BLOG
To fully integrate the stories from each catalog, the Verizon Connected Life Blog will profile characters from the stories to give consumers an in-depth look at what products/services they can use and how they can use them to empower their own lives.
October 2012 NFL Mobile Commercial
VERIZON MALL OF AMERICA TEASER
A pre-launch teaser campaign to celebrate the opening of Verizon's first Destination Store at Mall of America.
Lead Art Director
VERIZON XLTE PENN STATION TAKEOVER
Concepted and produced digital boards, billboards, posters, and subway train ad wraps.
Lead Art Director